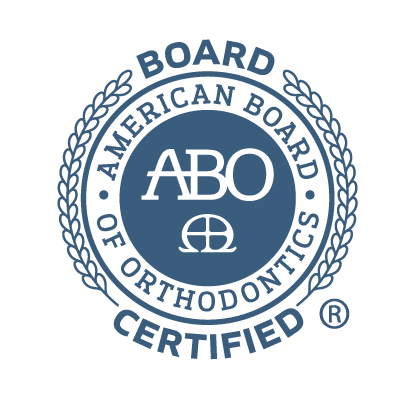 At Nalin Orthodontics, we have a reputation for offering high quality orthodontic care in a friendly, caring, and compassionate environment. We want you to look forward to coming to our office because when you get here, you'll be greeted and treated by people who care about you and your needs. The goal of Dr. Nalin and our staff is to make your visits comfortable, convenient, and pleasant.
Why is Nalin Orthodontics right for you?
Dr. Nalin has been named as one of America's Top Dentists for 2023 in the Consumers' Research Council of America "Guide to America's Top Dentists," an award he has also received every year since 2009! This prestigious recognition is highly sought after by dentists and orthodontists nationwide. He was also voted by his peers to be featured in WA Magazine as a "topDENTIST" each year since 2011.
Dr. Nalin is Board Certified by the American Board of Orthodontics (ABO). The ABO certification process signifies a unique achievement—a significant step beyond the two to three years of advanced education required for a dentist to become a specialist in orthodontics.
We strive to schedule your appointments in a way that ensures very little, if any, wait time. We acknowledge how valuable your time is and want you to get back to your life as soon as possible.
During your brief time in our comfortable reception area, take advantage of our modern music and Keurig station with coffee, tea, and hot cocoa (beverage service not currently offered under pandemic restrictions, but hopefully soon!)
We keep our office on the forefront of technological breakthroughs, including a brand new digital X-ray unit capable of 3D images and computer imaging to provide the best orthodontic care possible. We also have the ability to take most of our impressions with a digital scanner, and print out study models with a 3D printer. Not only is this on the cutting edge of technology, in most cases we can eliminate the uncomfortable, gaggy alginate impression!
We are excited to be an active part of our community, supporting all of the local schools, sports, and activities. We also get to know our patients on a first-name basis. We want to learn your hobbies, interests, and goals so that we can better serve you.
We have contests geared toward the optimum dental health of our patients. For those patients with good oral hygiene and who are careful with their braces, we reward three of them with a prize of $300, $200, or $100, and we hold our drawings twice a year. We also periodically have contests where we give away iPads or similar fun prizes.
Our competitive fees and willingness to work with your insurance means you get a payment plan that fits your budget.
Our office meets or exceeds all clinical standards for radiation safety, sterilization, and infection control. We never use recycled braces.
We take the time to explain every aspect of your treatment. There should never be any mystery in your orthodontic visit, and we sit with you and detail your treatment options and recommendations so that you can choose the best treatment for your unique needs.
While orthodontic emergencies are rare, we are here for you even if it's after normal hours or on the weekend.
We love what we do and truly care about our patients, and it shows!
Call today and discover even more reasons to love Nalin Orthodontics!